ASSEMBLY TECHNOLOGIES
FOR SMART Medical DEVICES
Automated Assembly and Testing of Smart Medical Devices
医疗产品微型化以提高监测和治疗系统的易用性是医疗界致力的方向。同时,越来越多灵敏的功能和智能的电路需要被整合到最狭小的空间。例如体外诊断盒使得病人还未离开就诊室就已获得诊断结果,血压监测包可同时用于血样采集和药物注射等医疗手段。
赛能为医疗产品制造商提供多样的装配工艺和智能产品定制方案,如半自动化小批量生产线和全自动生产线。我们经验丰富的工程师会确保产品设计符合医疗行业洁净室和卫生清洁的特殊要求,并确保生产与测试数据的归档保存和可追溯性。
我们专业的项目经理会在项目的每个阶段为您提供支持,在与您保持透明的沟通下确保产品质量和项目顺利实施。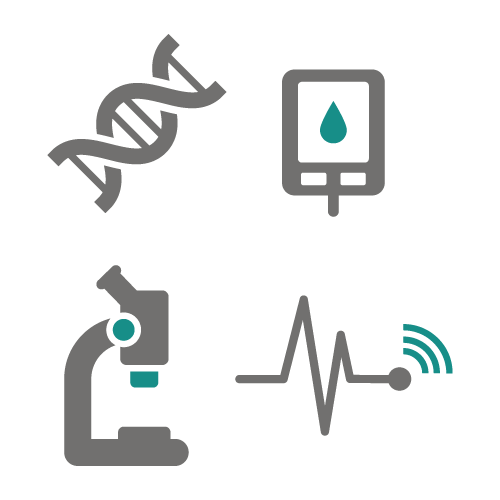 Unser Beitrag zur Bewältigung der Corona-Krise?

Die Sicherstellung und Stärkung Ihrer Produktion.
Drug Delivery Equipment
& Disposables
Diagnostic
& Therapy Devices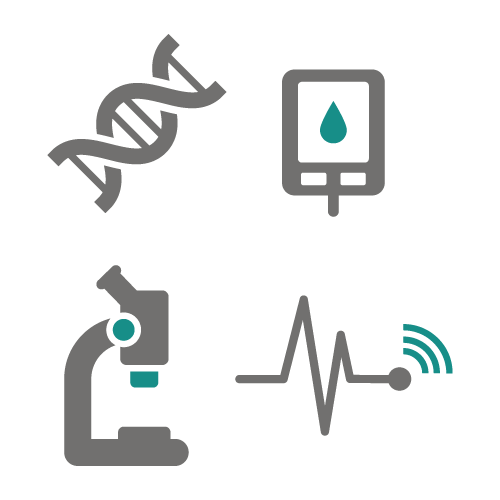 Analytical
& Optical Devices
Active & Smart
Medical Devices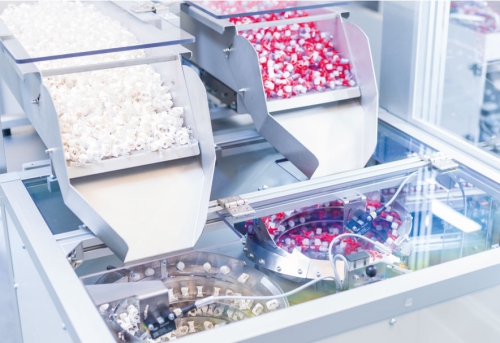 Vibration feeding, Drum feeder, Centrifugal technology, Flex feeder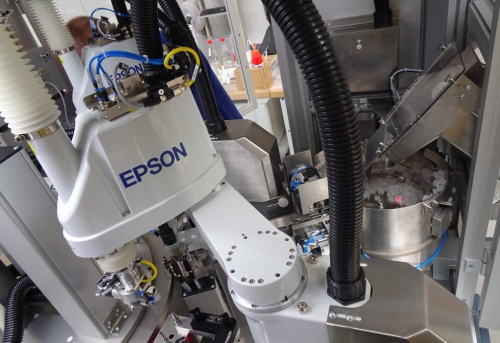 SCARA robots, 6-axis robot, multi-axis gantry systems, high-speed pick and place
Glue, Sealant, Lacqeur, solder paste, filling compound, chemical bond solvent, 2K material, vacuum dispensing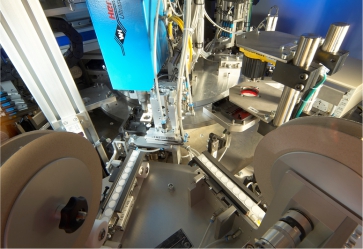 Plastic and metalic components, Membrans, Nonwoven Material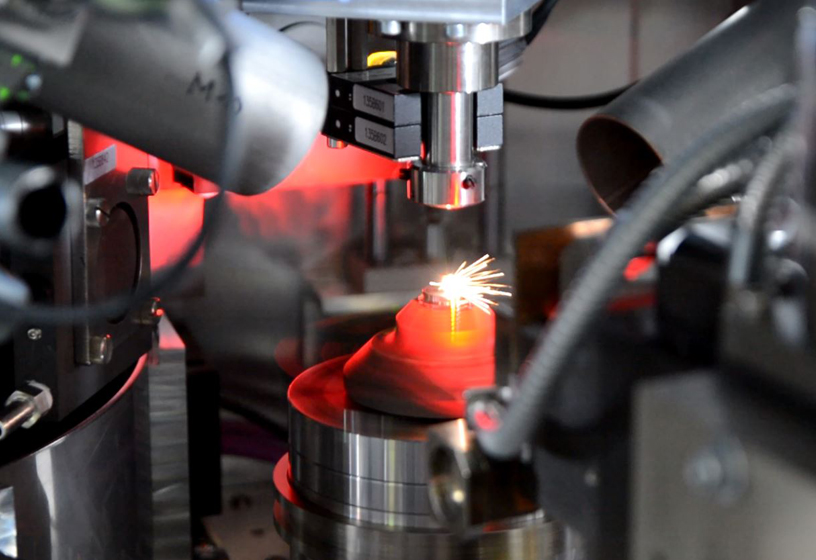 Cutting, Welding, Marking, Soldering, Cleaning, Stripping, Surface treatment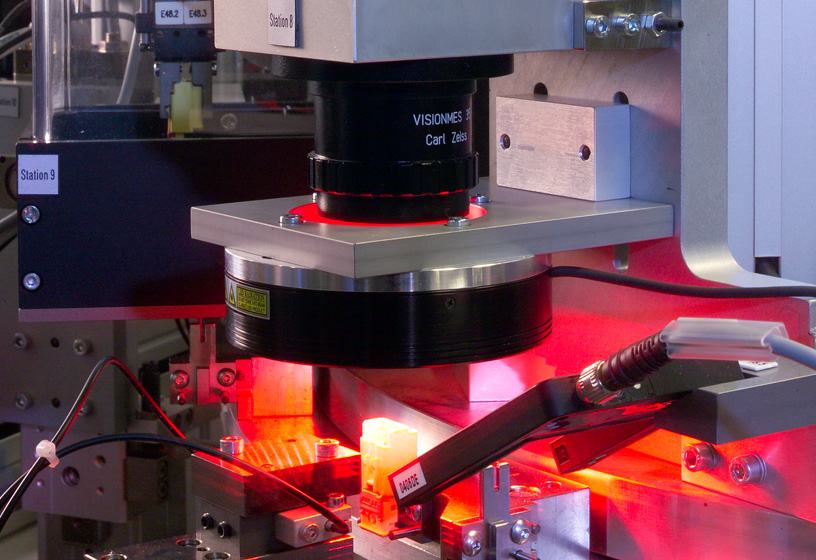 Vision control (AOI), Quality control, Leak tests, Flow-rate tests, Electrical tests, End-of-line tests, Force and distance measurement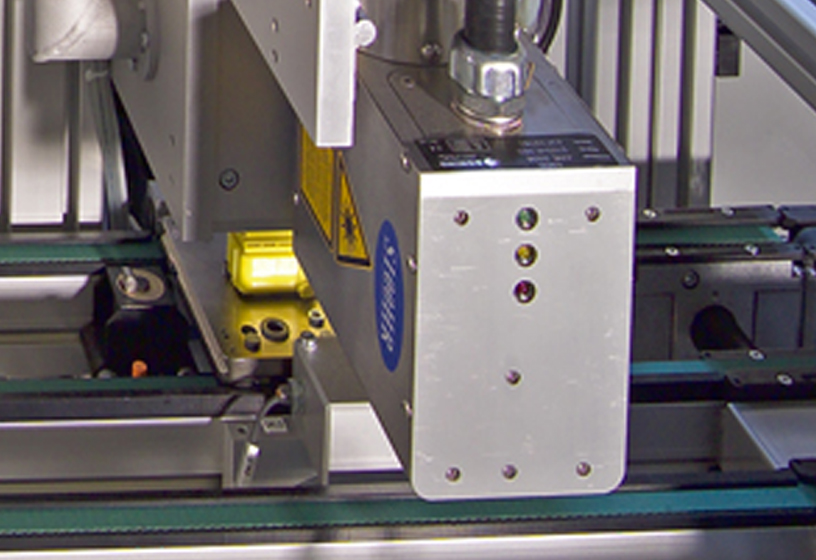 Laser marking, Ink jet marking, Labelling, Thermotransfer printing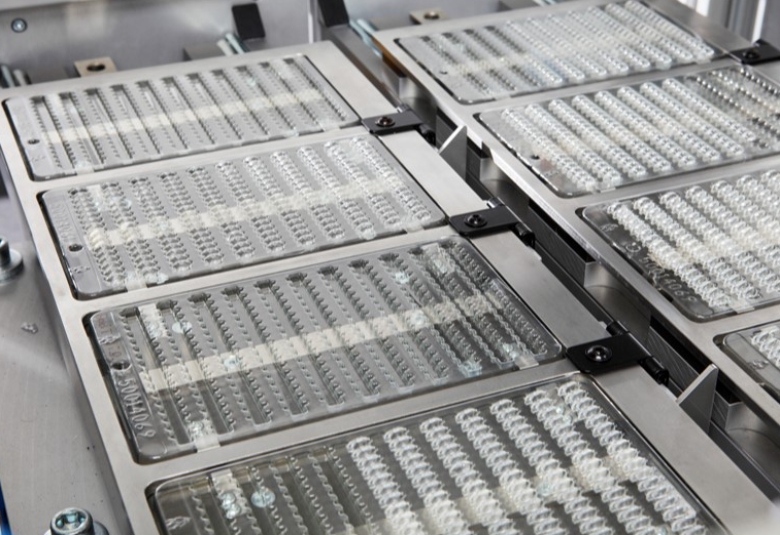 Tray packaging, Tube packaging, SMD Tape packaging (Tape&Reel), Bag packaging, Blister filling and sealing
Disposable one-way pressure transducer

3-way valve

PoC Blood Test Cartridge

Microtiter plate

Transducer Protector

Stent

Flush Valve
Automatic assembly of a blood-pressure transducer
---
Example References (TAL, ICM, ...) Evtl. Slider
To Do
Verlinkungen zu Referenzen Landingpage (TAL / ICM) (SGü, Ham)
Medical Veranstaltungen (Teaser Messen Medical) (SGü)
Videoclip TAL (SGü)
Bilder Kundenteile (SGü, Ham)
Gesamtlayout und Texte überarbeiten
Medcell Informationen? (Pflichtenheft / Eigenschaften)
Sicherheit der Produkte und Fertigung
Auflistung Qualitätsstandards, QM & Sicherheit (GMP, ...)
Fotos AP (SGü)
Innovationsthemen? (V2 - Augmented Reality)
Quotes von Kunden? (V2 - Ham)
Customer product
Disposable flush component for continuous physiological pressure measurement and other hemodynamic parameters.
Automation requirements
Fully automated assembly and testing of the final product

High performance and high technical availability

Safety and certified quality standards

Cleanroom design

A

utomatic feeding and assembly of complex plastic components (bulk material)

AOI solder inspection

Chemical bonding
Automatic assembly and testing of a medical connector
---
Example References (TAL, ICM, ...) Evtl. Slider
Customer product
Disposable connector for continuous glucose monitoring
Automation requirements
Fully automated assembly and testing of the final product

High performance and high technical availability

Safety and certified quality standards

Cleanroom design
Automatic feeding and assembly of micro seals
and flexible components

Leak testing

Force controlled assembly
To Do
Verlinkungen zu Referenzen Landingpage (TAL / ICM) (SGü, Ham)
Medical Veranstaltungen (Teaser Messen Medical) (SGü)
Videoclip TAL (SGü)
Bilder Kundenteile (SGü, Ham)
Gesamtlayout und Texte überarbeiten
Medcell Informationen? (Pflichtenheft / Eigenschaften)
Sicherheit der Produkte und Fertigung
Auflistung Qualitätsstandards, QM & Sicherheit (GMP, ...)
Fotos AP (SGü)
Innovationsthemen? (V2 - Augmented Reality)
Quotes von Kunden? (V2 - Ham)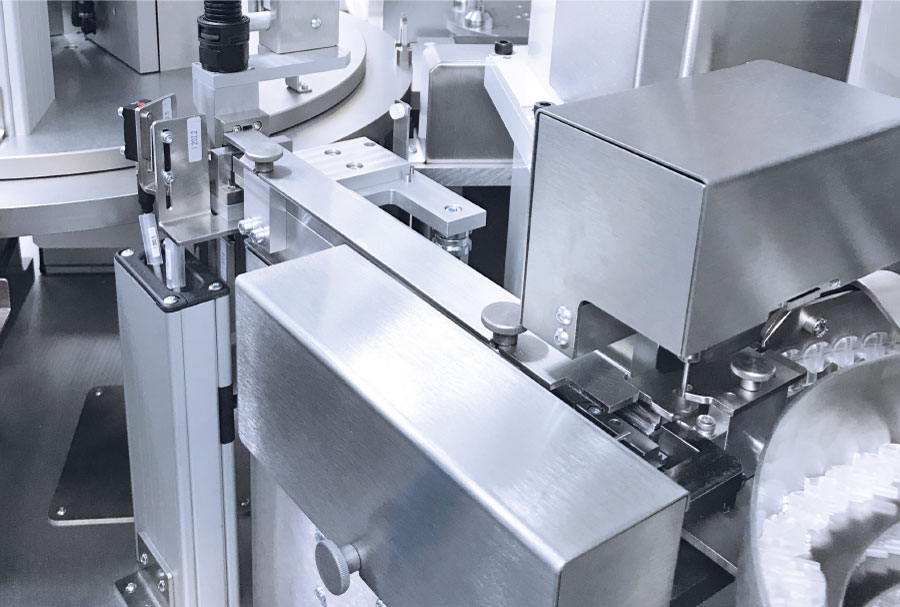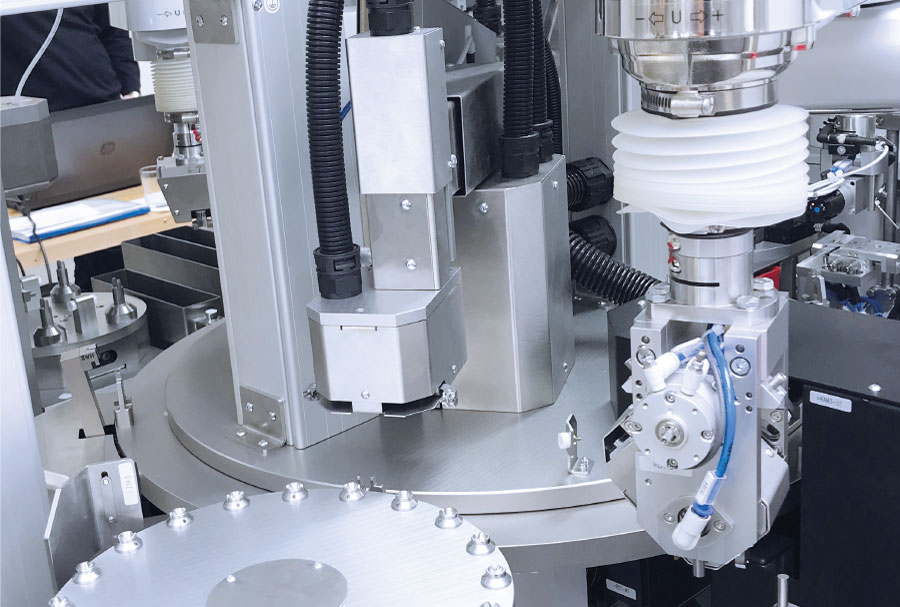 Assembly machine for a medical flush device
---
Example References (TAL, ICM, ...) Evtl. Slider
To Do
Verlinkungen zu Referenzen Landingpage (TAL / ICM) (SGü, Ham)
Medical Veranstaltungen (Teaser Messen Medical) (SGü)
Videoclip TAL (SGü)
Bilder Kundenteile (SGü, Ham)
Gesamtlayout und Texte überarbeiten
Medcell Informationen? (Pflichtenheft / Eigenschaften)
Sicherheit der Produkte und Fertigung
Auflistung Qualitätsstandards, QM & Sicherheit (GMP, ...)
Fotos AP (SGü)
Innovationsthemen? (V2 - Augmented Reality)
Quotes von Kunden? (V2 - Ham)
Customer product
Medical flush device for continuous physiological pressure measurement and other haemodynamic parameters
Automation requirements
Fully automated assembly and testing of the final product

High performance and high technical availability

Cleanroom design
Automatic feeding and assembly of silicone bulk material
Optical inspection and assembly of flexible components
High precision gluing/dispensing
Typical Output of a XENON Medical Machine is between
BBraun

Fresenius Medical Care

Molex

Alere

BOWA